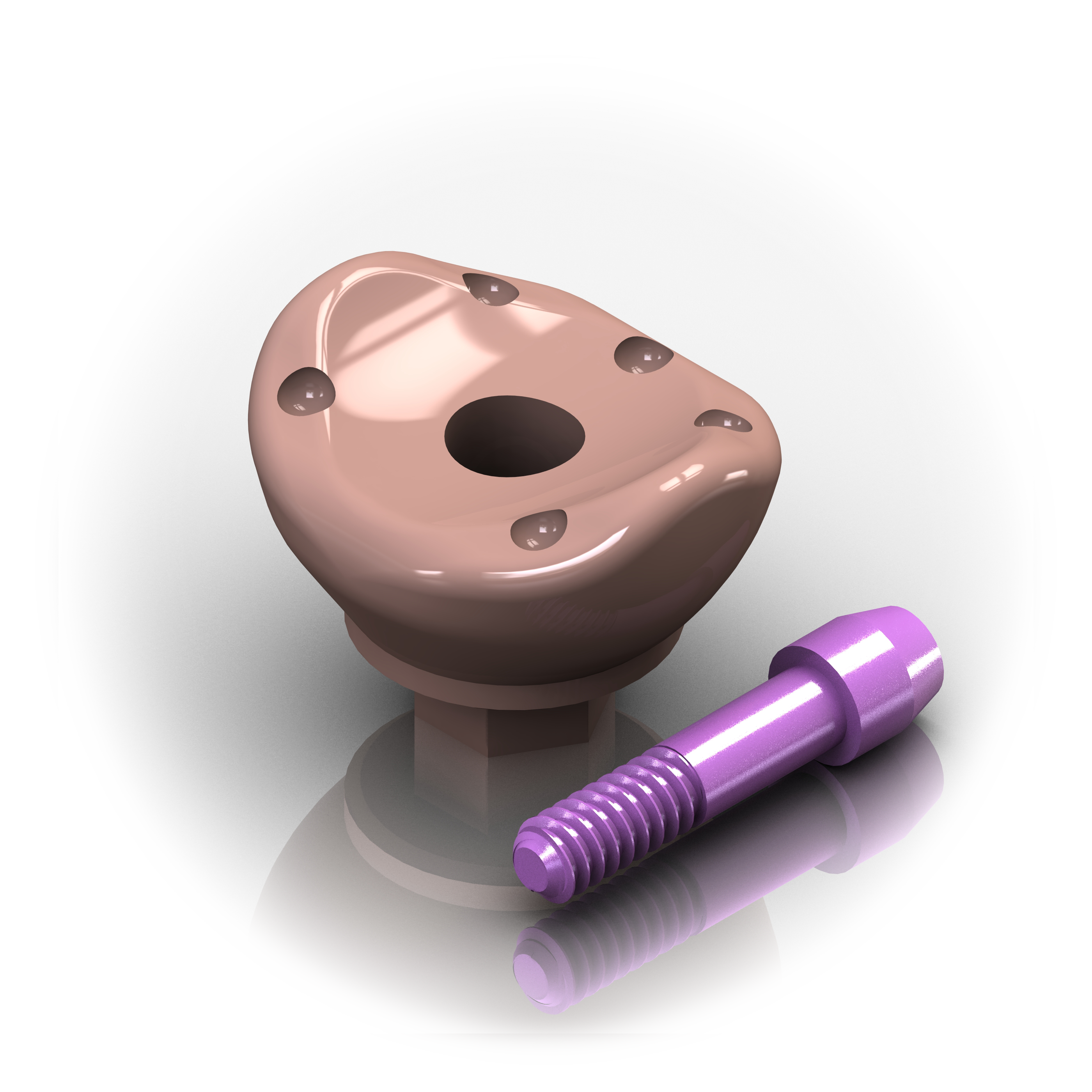 The Anatotemp anatomic healing abutment has become a staple in providing off-the-shelf solution for creating ideal gingival emergence profile. We now introduce Anatotemp SC, the second generation Anatotemp that is both an anatomic healing abutment and a digital impression body. The digital dental implant workflow has become even easier saving four steps and one appoint,met by utilizing the AnatotempSC. with the AnatotempSC there is no need to remove the healing abutment and place an impression post or scan body. AnatotempSC does it all! AnatotempSC works with many major dental implant systems.
Patients may reap the benefits of knowing their surgeon, restorative dentist, and lab technician are utilizing all available resources to create the ideal dental restoration resulting in optimal esthetics, function, and hygiene.
---
---
---

Shape
Anatotemp shapes and sizes were designed using an exhaustive cone beam CT study, enabling the formulation of average sizes that are ideal for an off-the-shelf component.

The six shapes include:
Mandibular
Molar

Maxillary
Molar

Maxillary/Madibular Premolar Mandibular Canine

AnatotempSC is available in six anatomic shapes and multiple anti-rotational connections. When choosing Anatotemp shape and location, you may want to reference the Anatotemp Shape Location Guide
Maxillary
Canine

Maxillary Lateral/
Mandibular Incisor

Maxillary
Central

---
Anatotemp Dimensions
| Shape | Height | Width (Buccal-Lingual) | Width (Mesial-Distal) |
| --- | --- | --- | --- |
| Maxillary Central | 5 mm | 7.5 mm | 7 mm |
| Maxillary Lateral – Mandibular Incisor | 5 mm | 6.5 mm | 5 mm |
| Maxillary Canine | 5 mm | 8.25 mm | 6.5 mm |
| Maxillary/Mandibular Premolar & Mandibular Canine | 5 mm | 8 mm | 5.75 mm |
| Maxillary Molar | 5 mm | 8.5 mm | 8.5 mm |
| Mandibular Molar | 5 mm | 8 mm | 9 mm |